I wanted to focus on the community or the
lack of community
for parents of immigrant workers in the United States. This is something I have experienced second hand through friends and family and have noticed the hardships faced by individuals' due to the lack of community. 
The solution proposes that this target audience volunteers at local institutions to teach school students math, science and other subjects or do clerical work that would support such local institutions.
Research
Design
Test
Closure
Software:
Sketch, Illustrator, Photoshop, Adobe XD
Key Roles:
UX Researcher, UX Designer
Timeline:
Sep 2017 - Jan 2018
Defining problem statement
The lack of community creates isolation and social anxiety which directly affects the mental and physical wellbeing of this audience. How to create a community for parents of immigrant workers in the United States of America?
I used Facebook, Meetup, Tinder, Eventbrite, etc. for competitive analysis I found that:
1. A
local community
is needed for the target audience 
2. This community should be
available to non-citizens
3. The cost of use of service to connect to the community needs to be
minimum
I interviewed five candidates that were parents of immigrant workers in Seattle and my findings include:
1. The audience that travels to US has 
experience and marketable skills
due to working in their home countries.
2. People
want to contribute in a meaningful way
, the interviewees were more open to
teaching
rather than learning new skills.
3. Because of the lack of community people face
isolation and depression
and are heavily dependent on their immediate family for everything.


In order to find the final solution I started sketching possible solutions to help create a community for the parents of immigrant workers.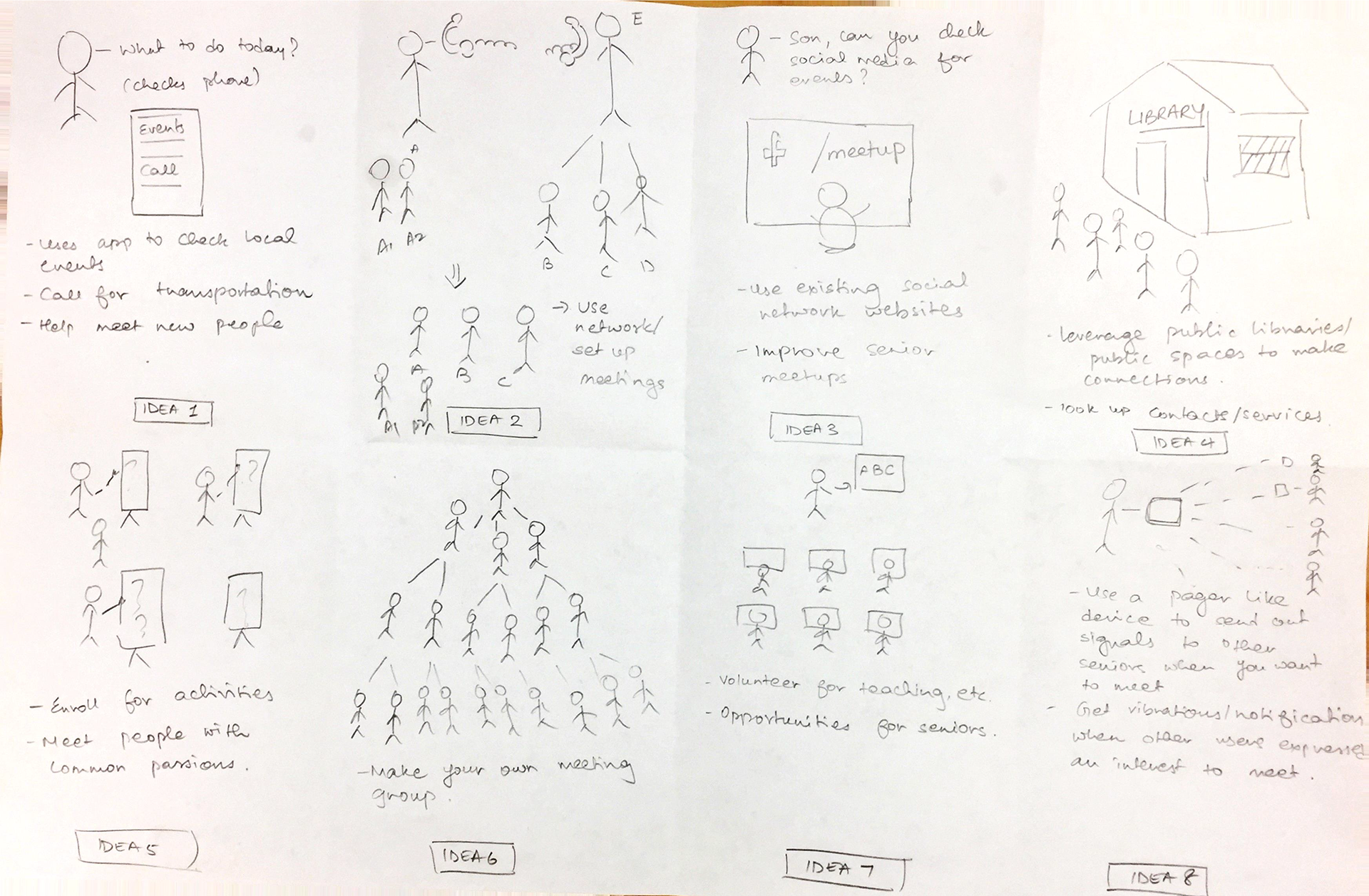 Each idea proposes a different way to connect with local community with and without the use of technology. I developed these solutions to give a complete picture of how these ideas could work: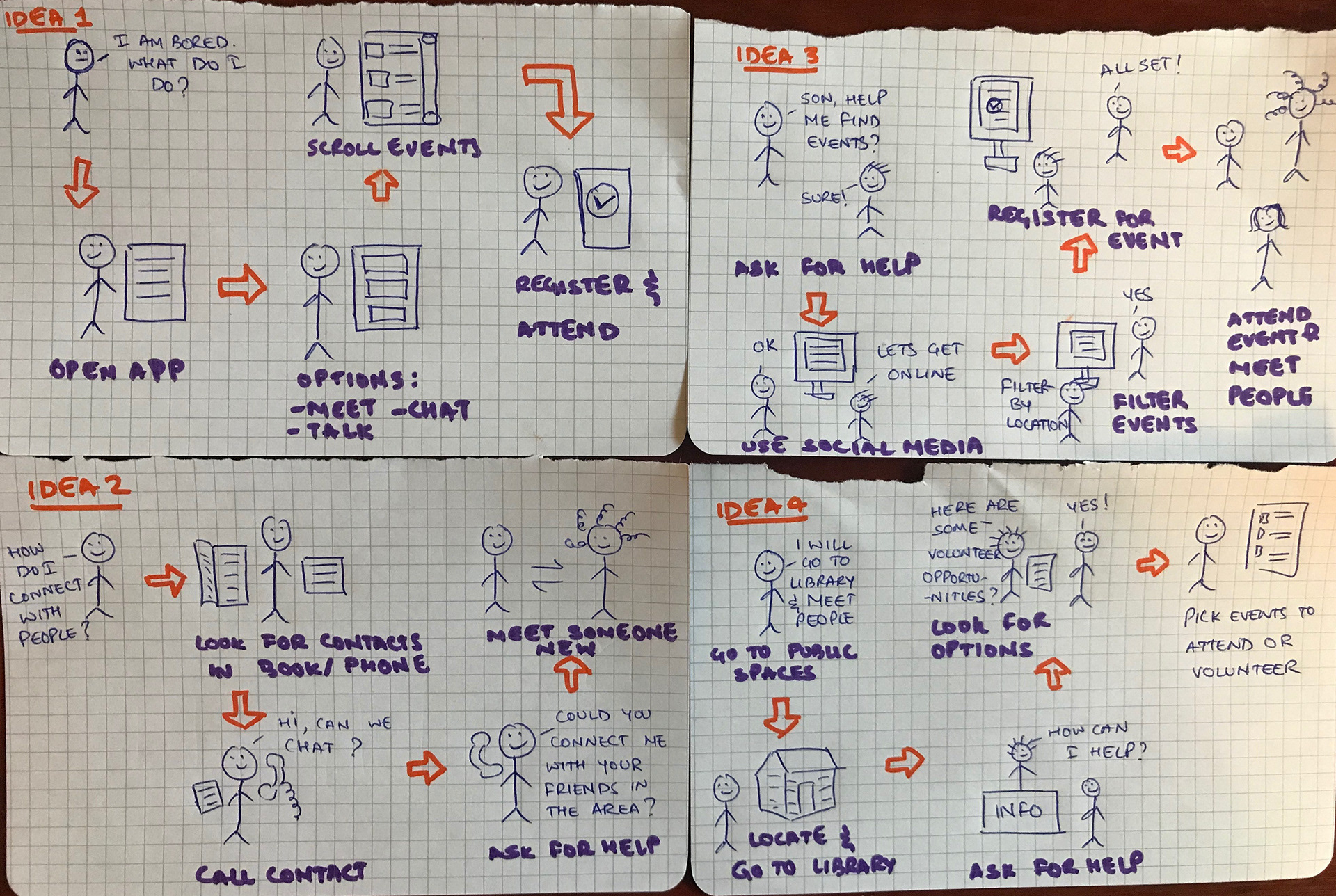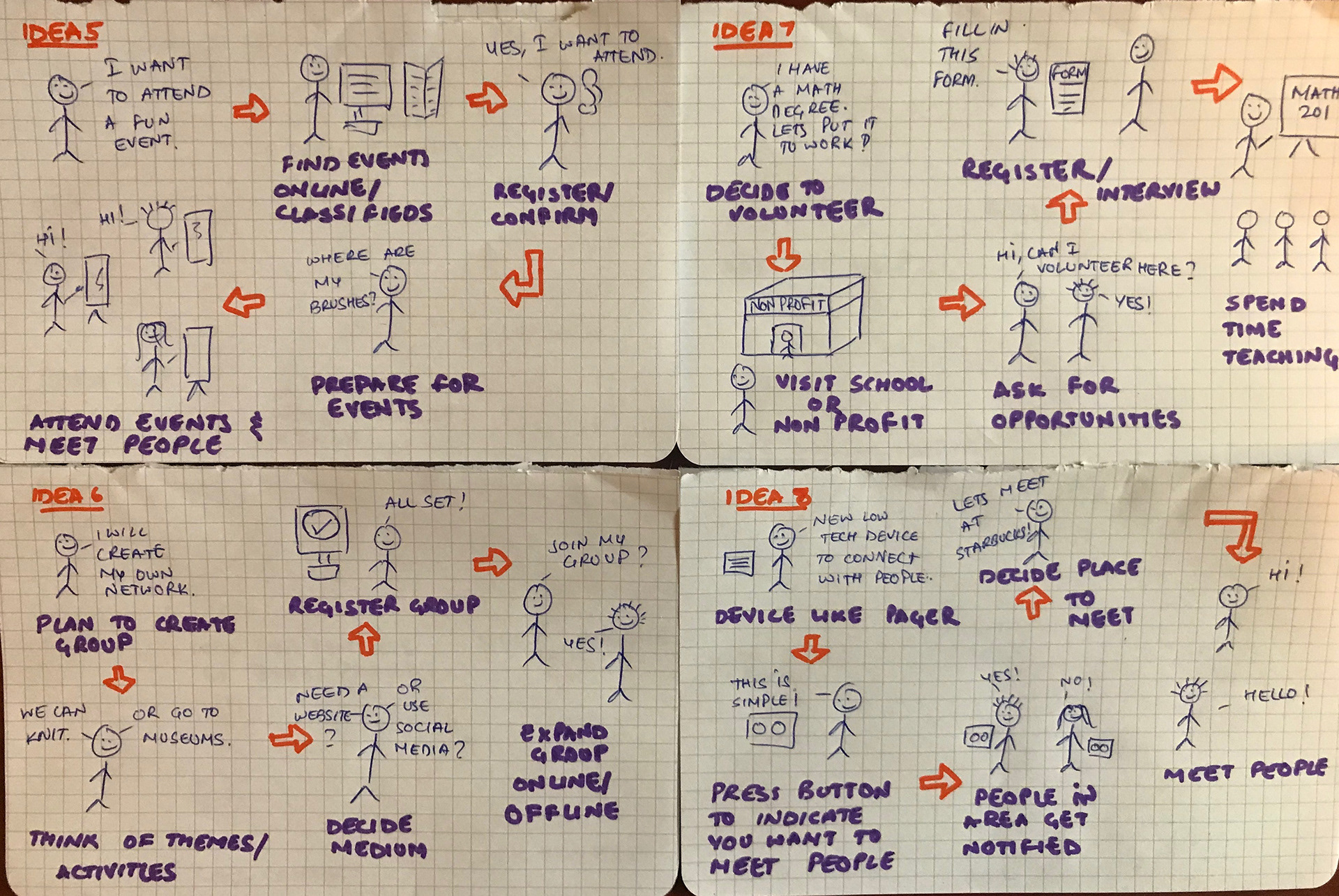 I reviewed each of these ideas with my peers and decided to merge the solution such that
people could volunteer at local schools and libraries to teach different subjects to students
. My solution has been devised to give maximum in person interaction to users. 
Questions, Options, Criteria (QOC) Analysis
I used QOC analysis to understand which phase would need technological or human intervention. 

Based on QOC analysis, I felt that the interview and teacher selection process should be in person so as to give the local institution and the individual the opportunity to understand if this is a good fit. 
Prototyping
I did multiple rounds of prototyping to develop a final solution with the best features and functionality.
My initial prototype was a web application used to schedule volunteering based on an individual's experience and preferences. 
The three images show the registration process, preferences and scheduling within the web application.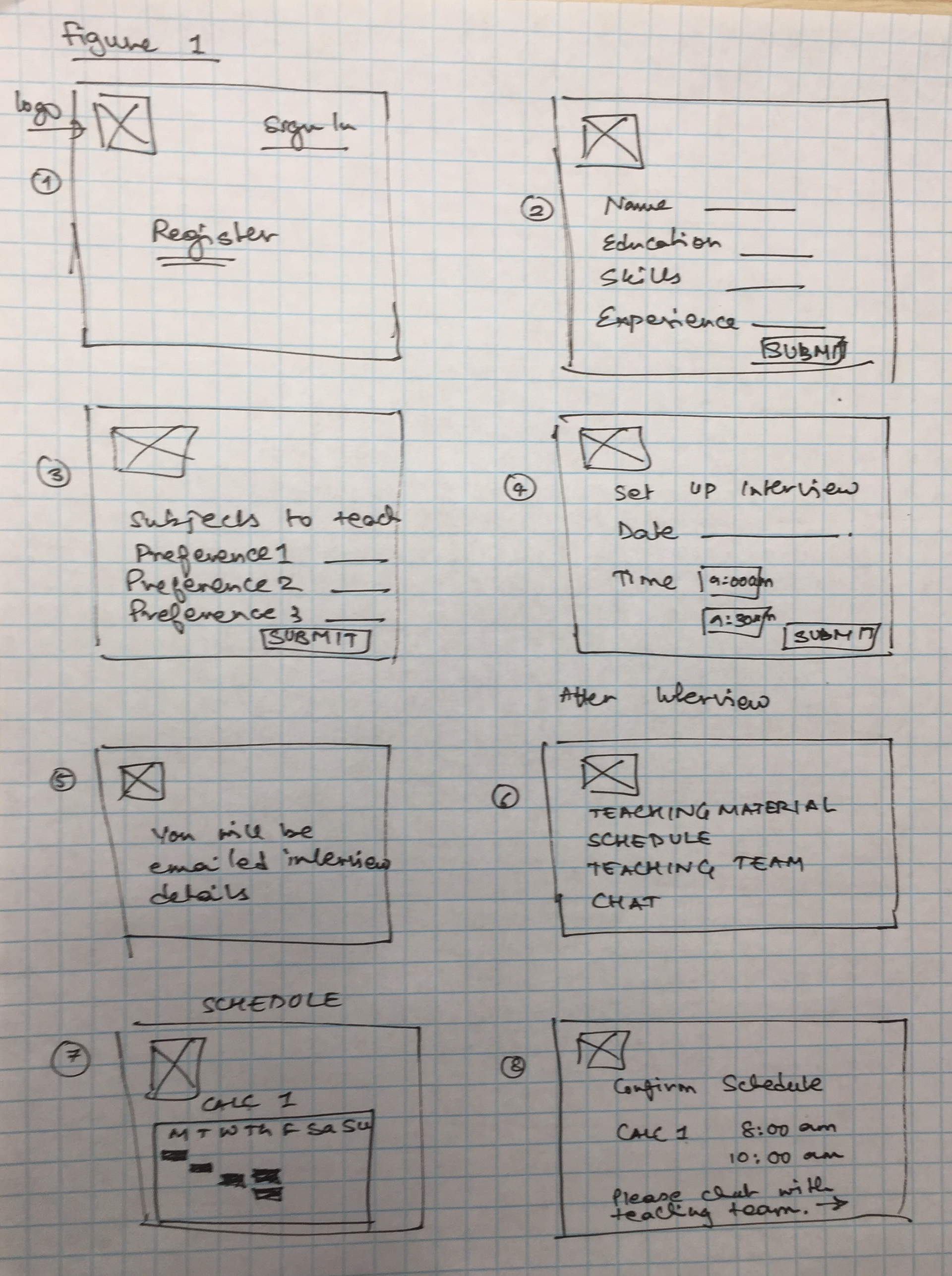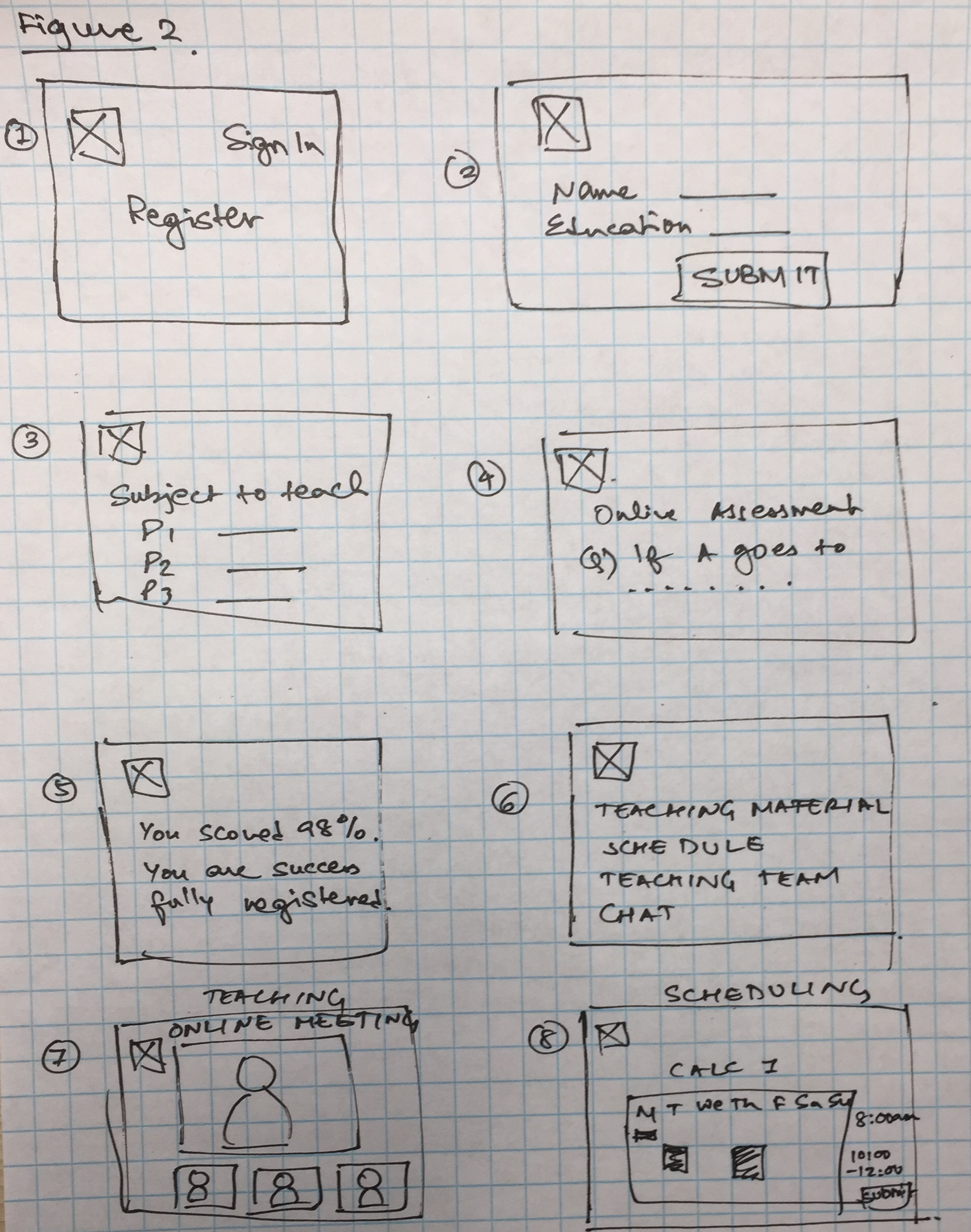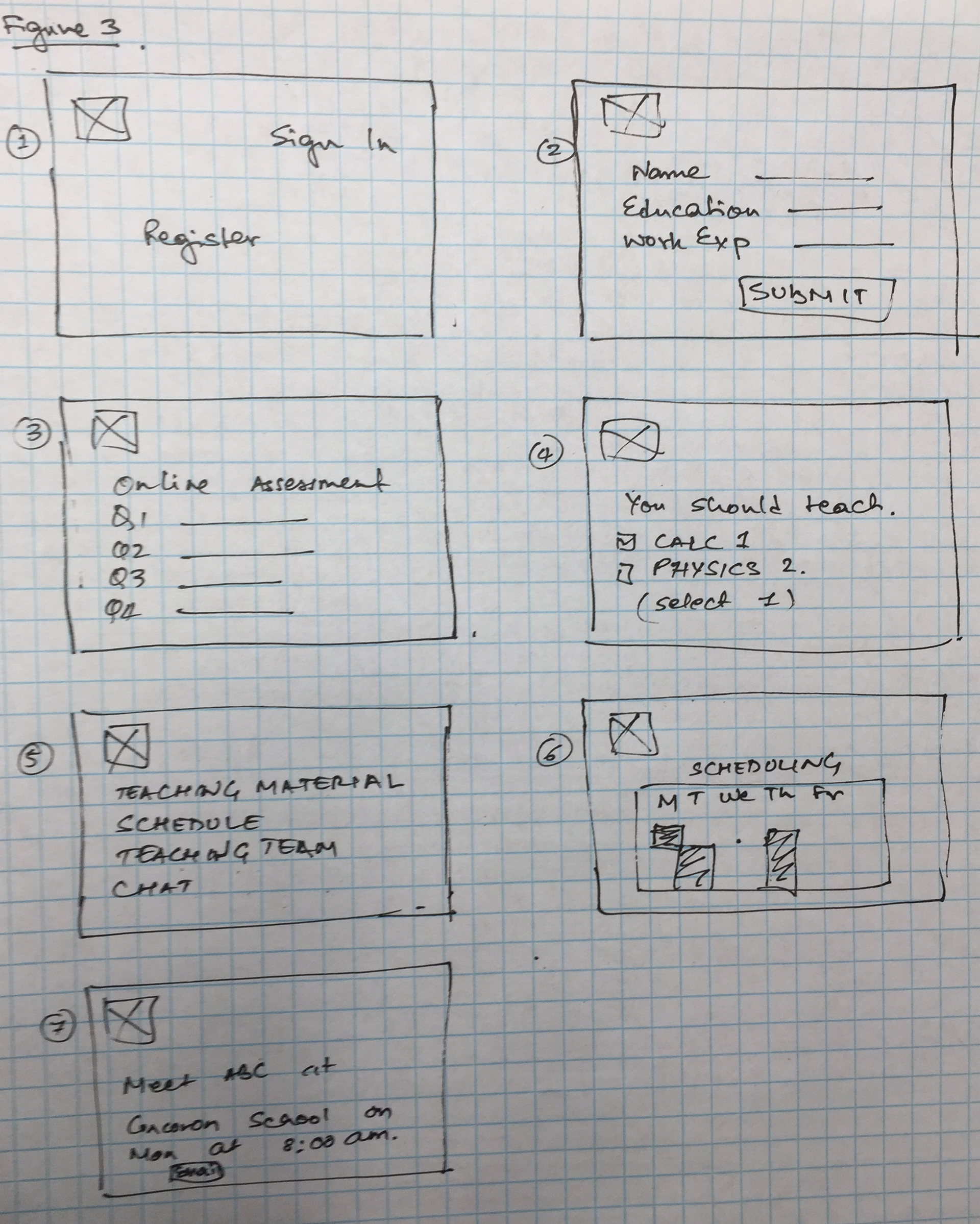 I started prototyping a solution for web browsers but after testing this with two users I found that they preferred using their mobile phones and so transformed my prototype for mobile phones.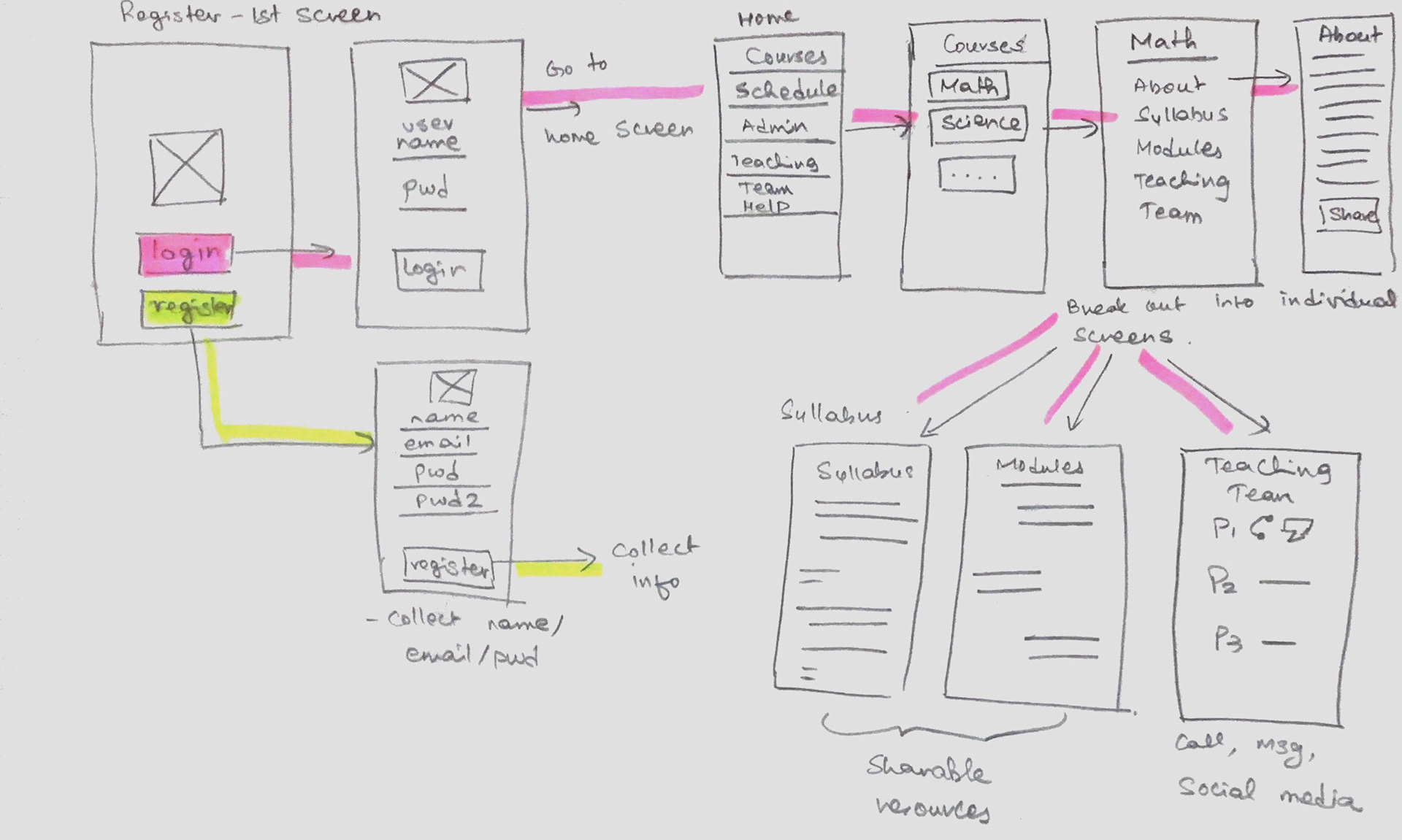 I added additional features and UI elements to create a functional paper prototype which can be seen in the video attached below.
Design Decisions
This solution will connect schools or libraries with these individuals and help both parties schedule a teaching or a work schedule. This solution will also help the older population to create a community of volunteers in school and other local institutions. 

​​​​​​​
Prototyping Solutions
All interactions were wireframed for a user to register as a teacher:
1. Registration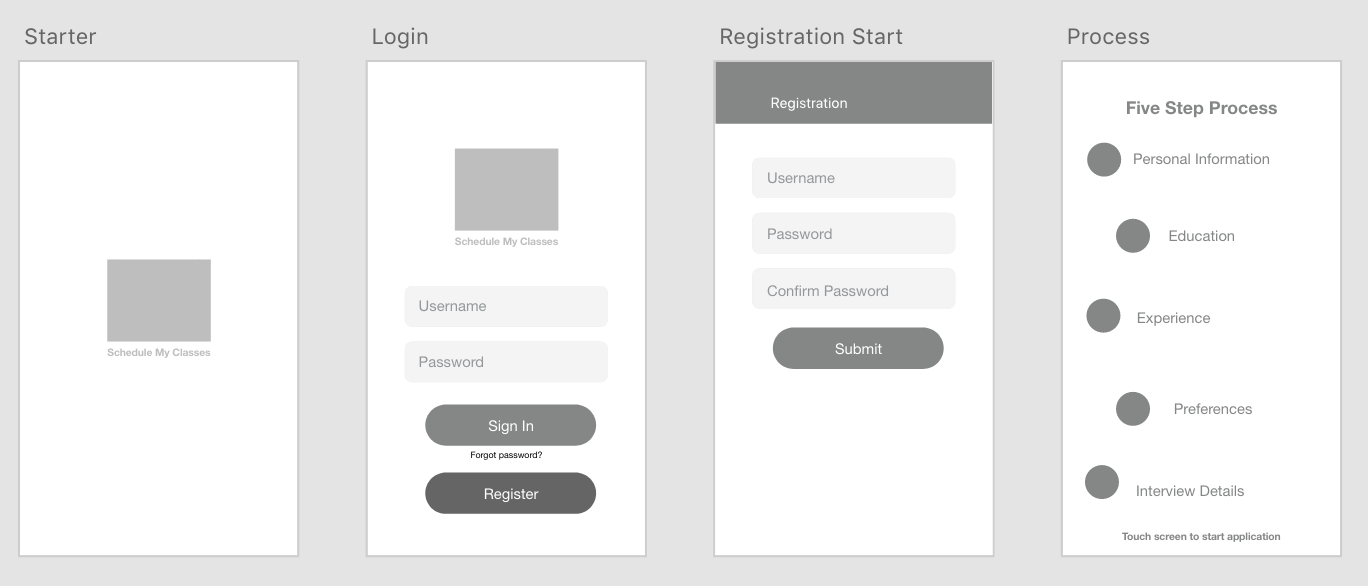 2. Onboarding for new users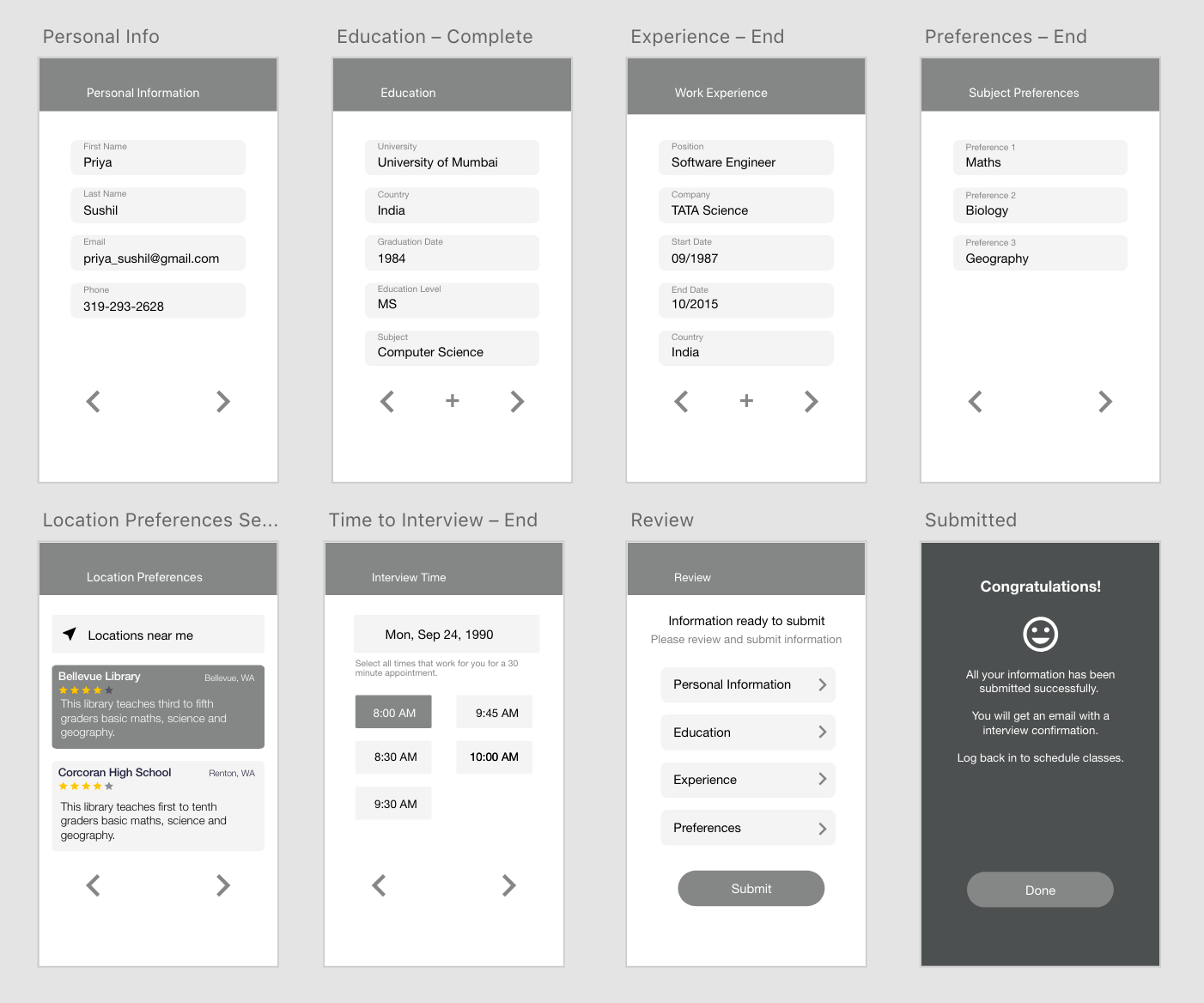 3. Course home and navigation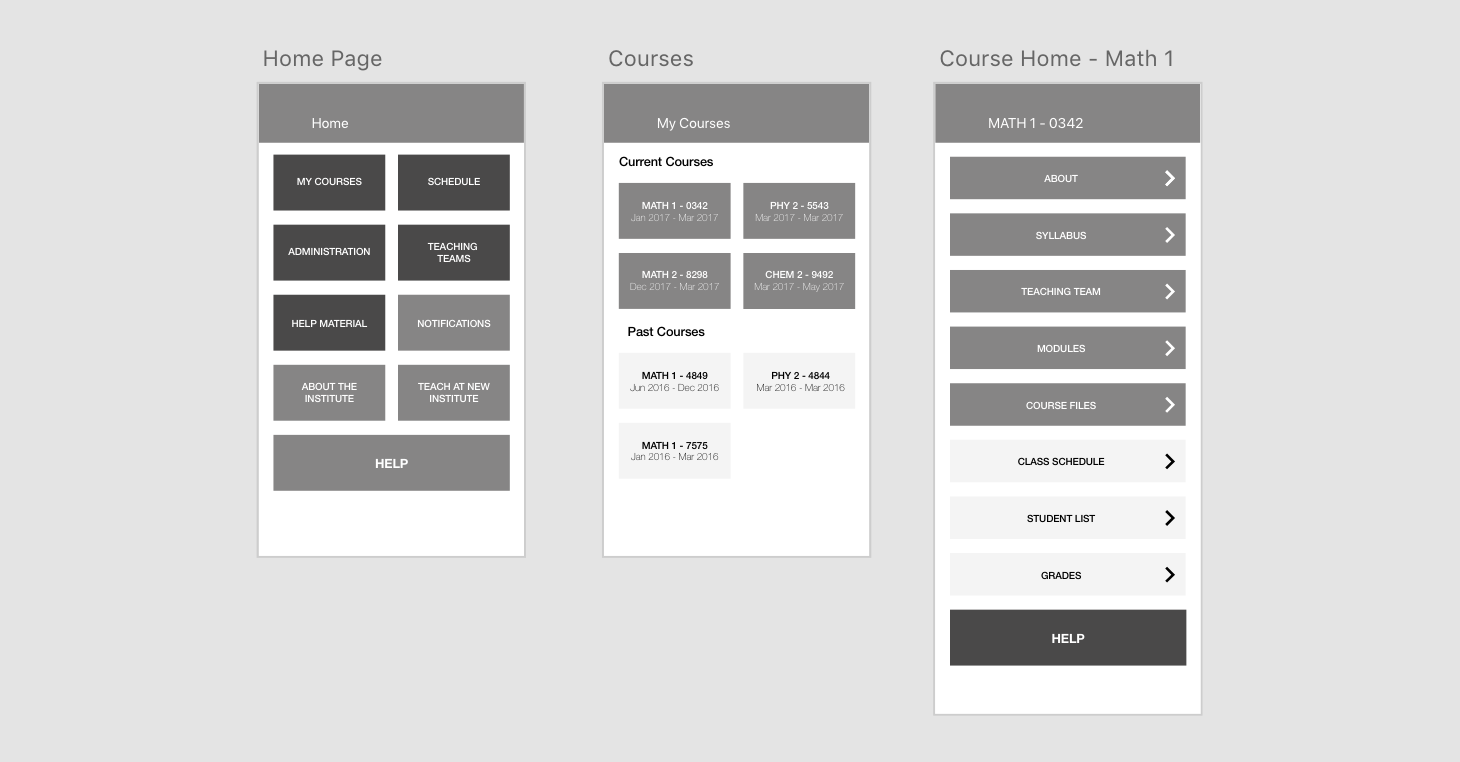 4. Schedule, chat and profile screens

The final prototype was developed for user registration and support features. The following images show the home screen and calendar for the users.
The high fidelity login screens can be seen below.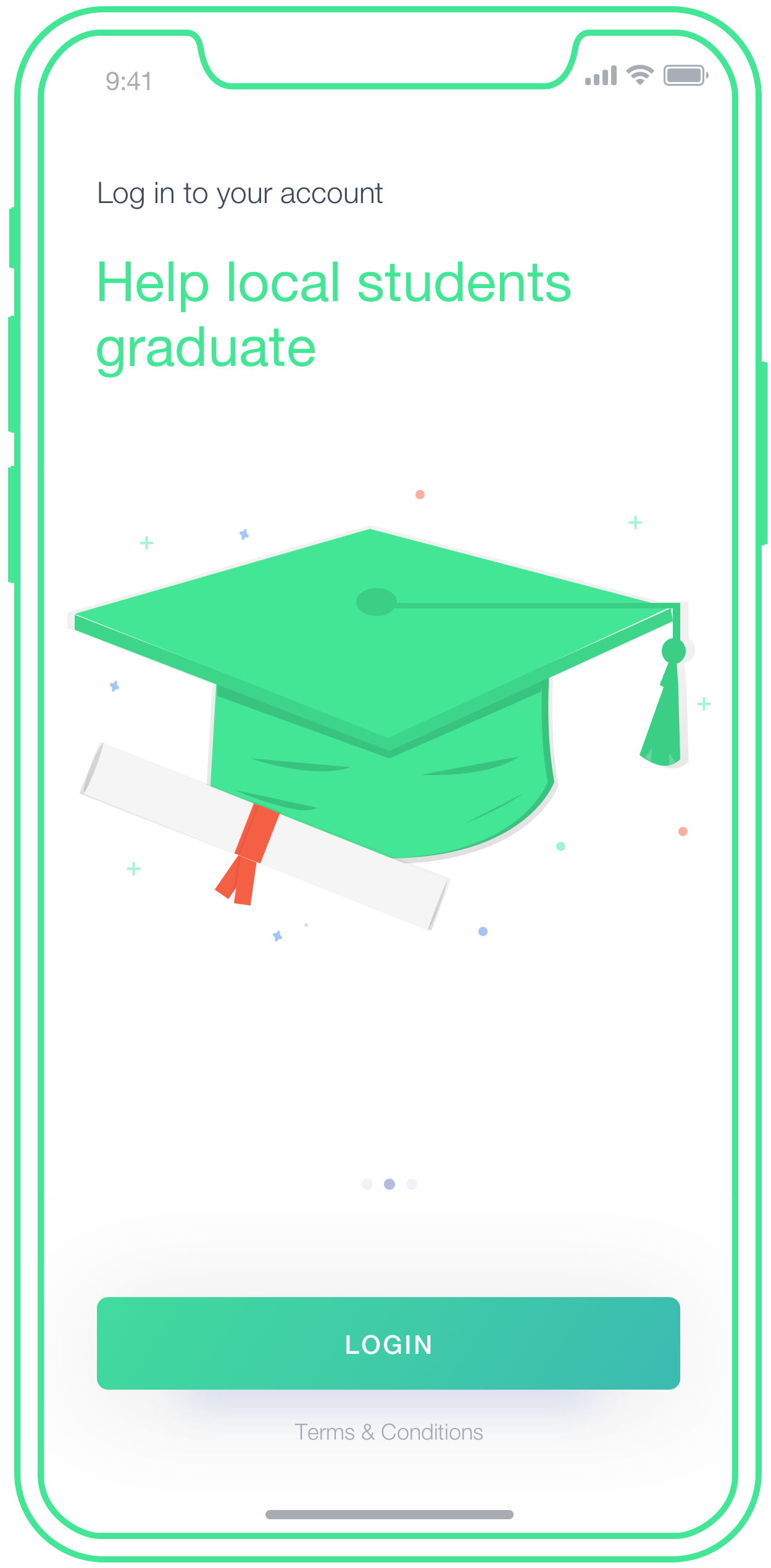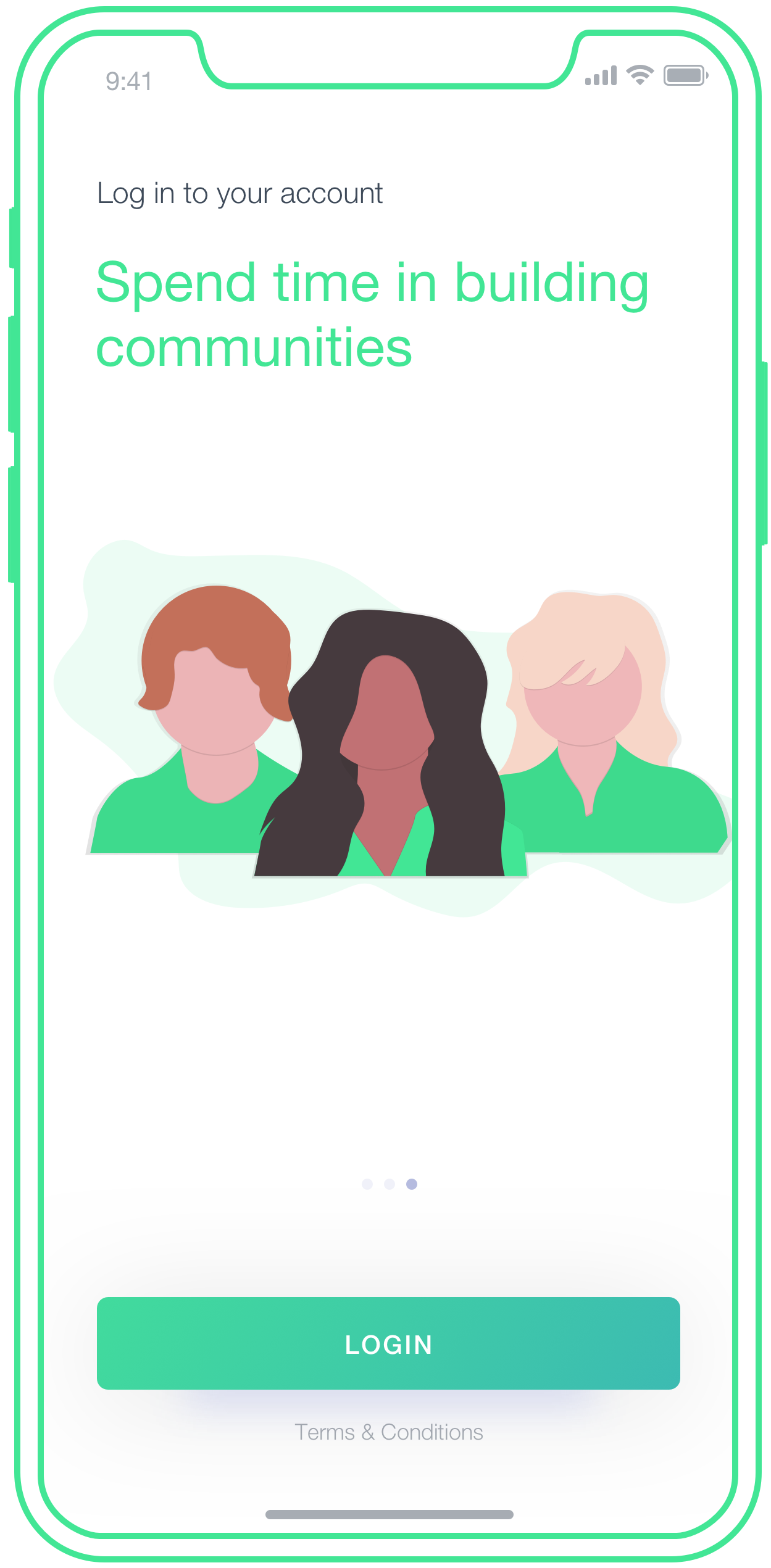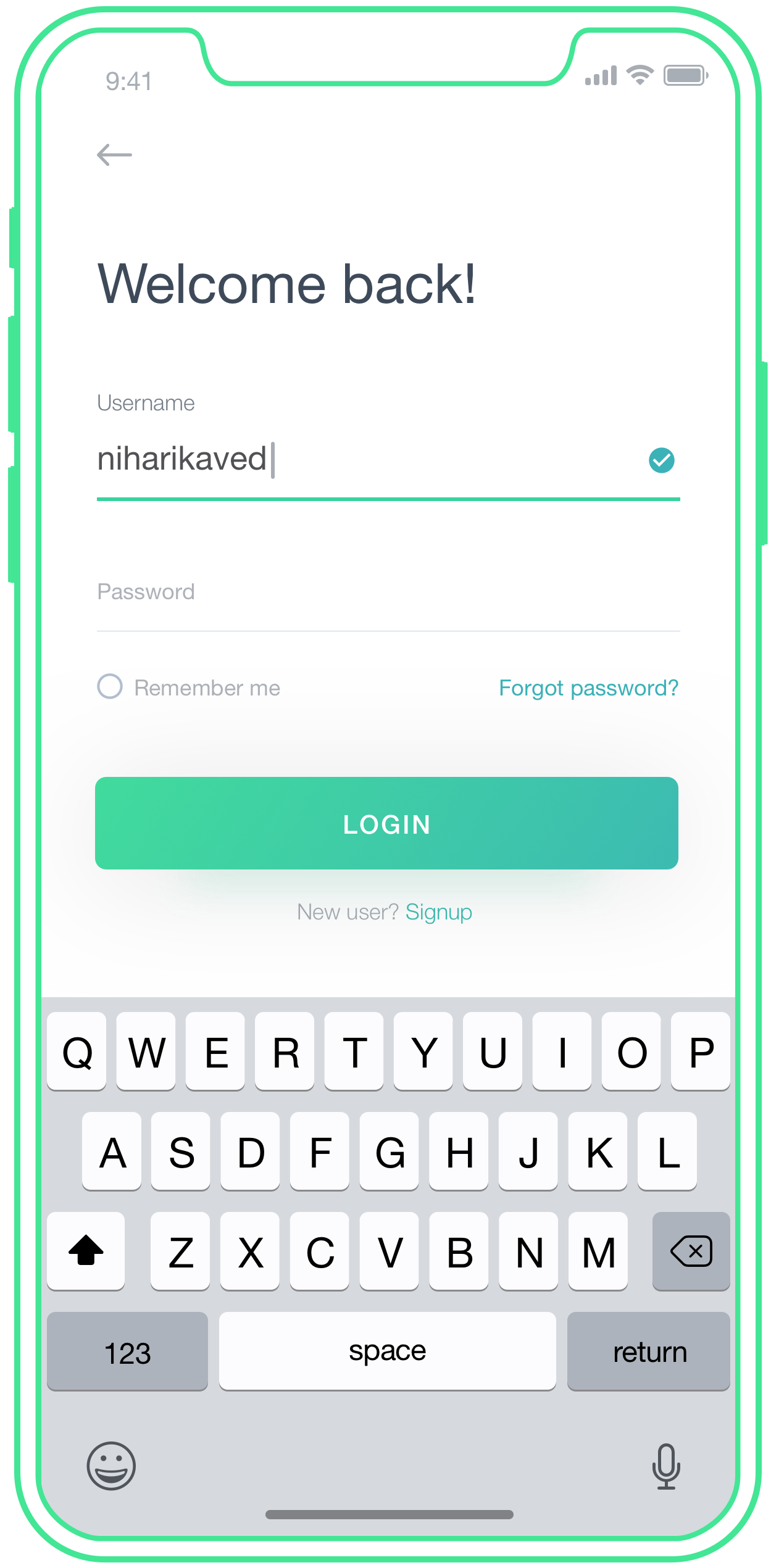 The user onboarding and filtering can be seen below: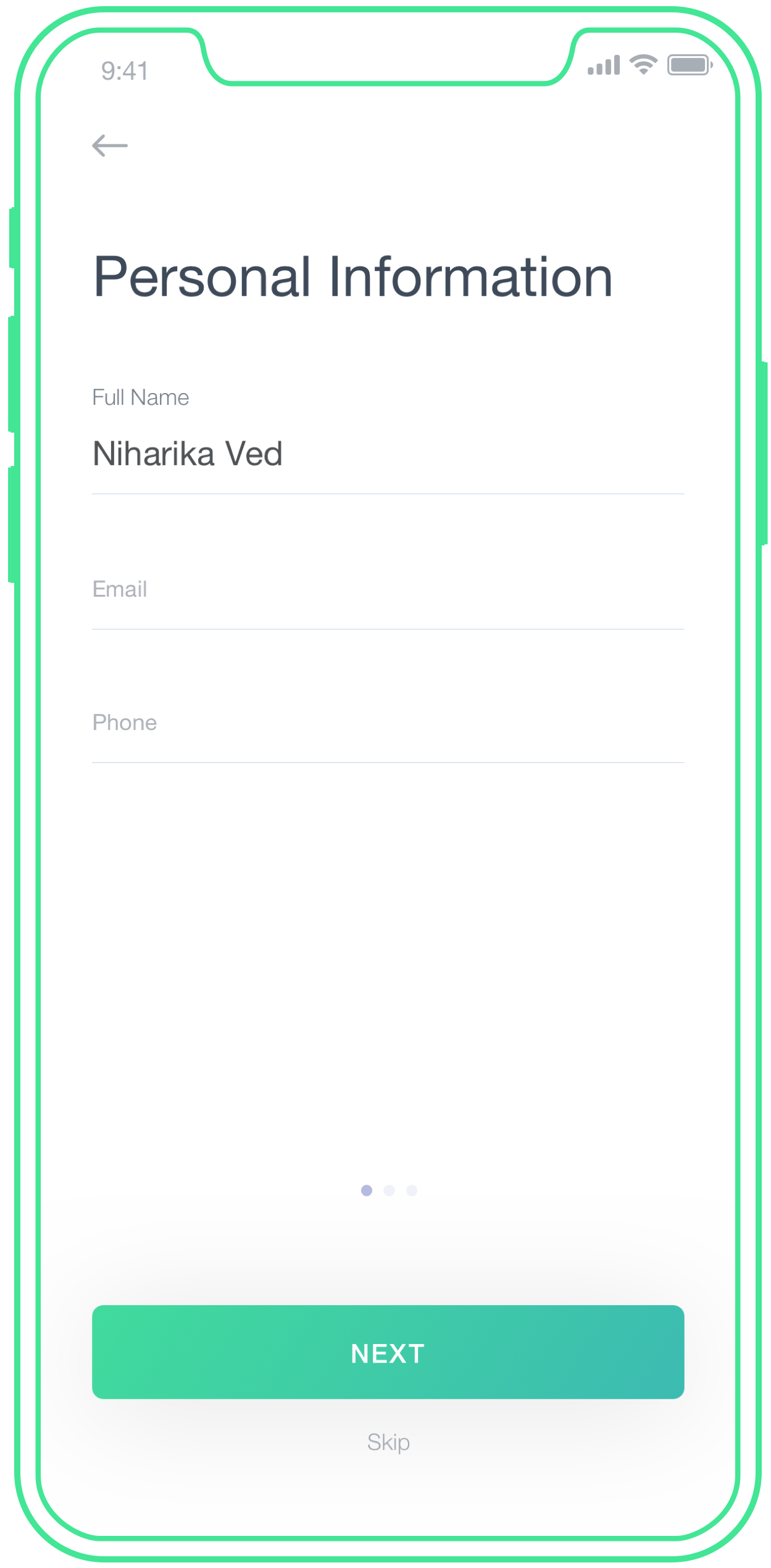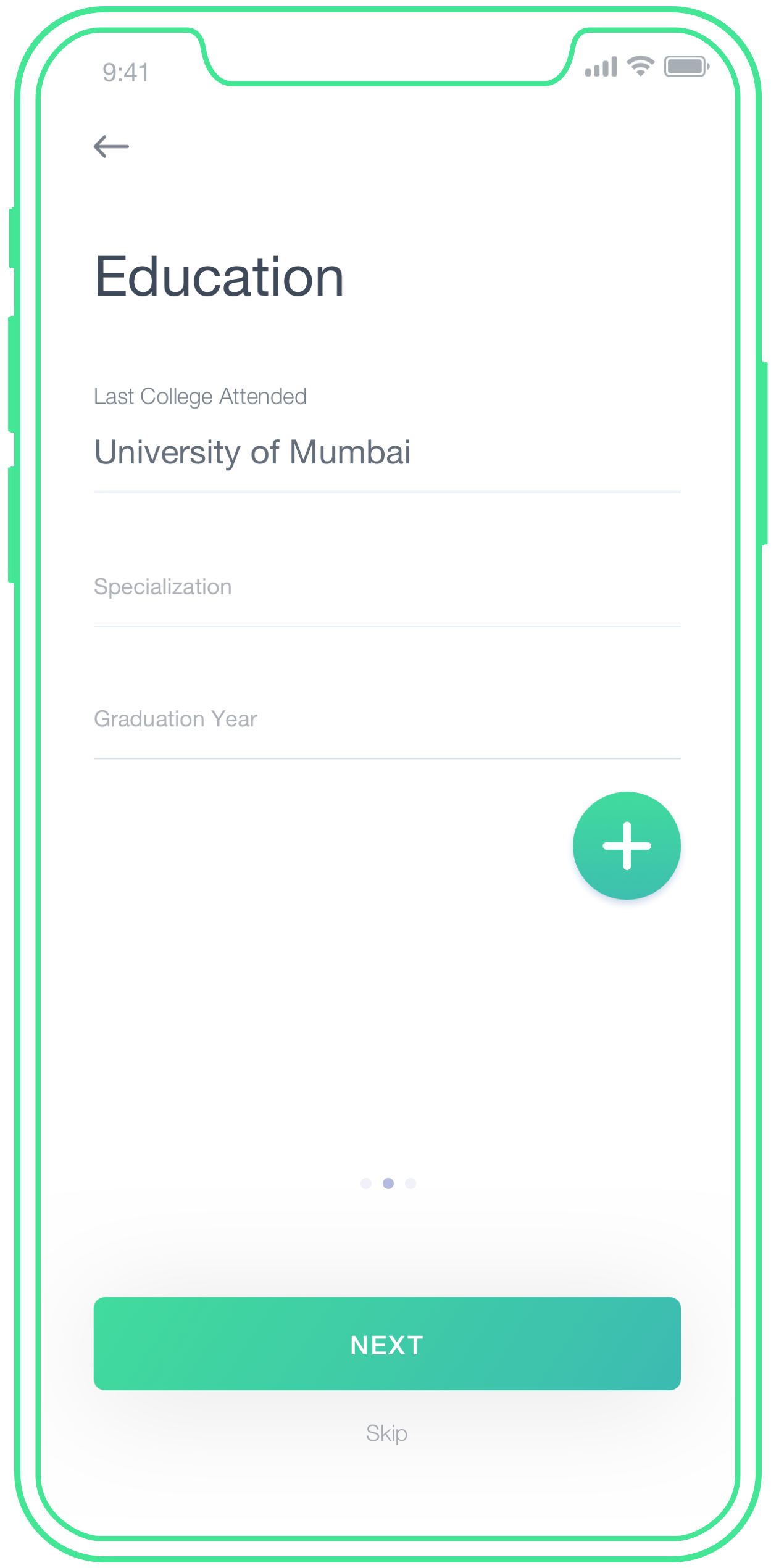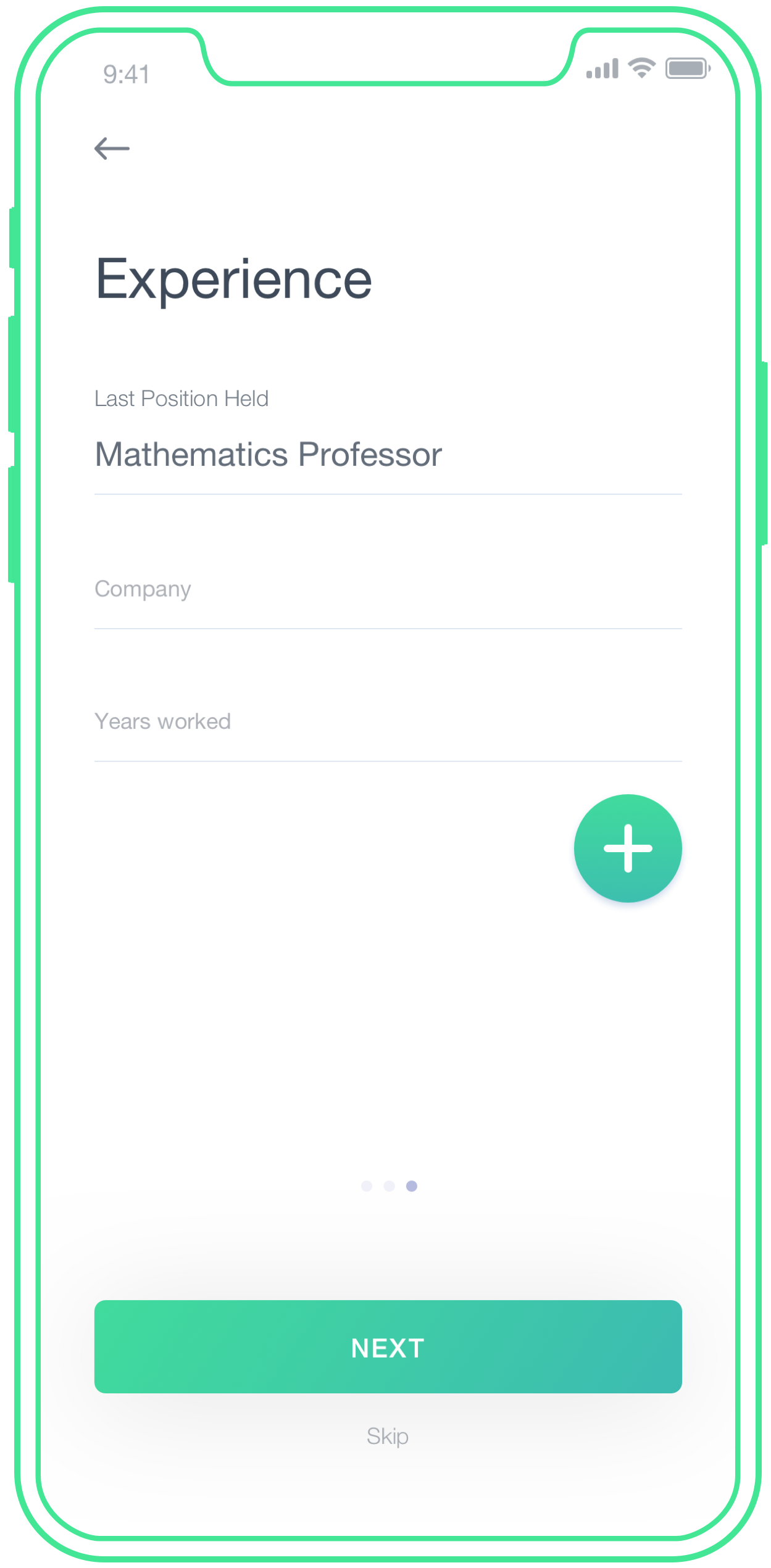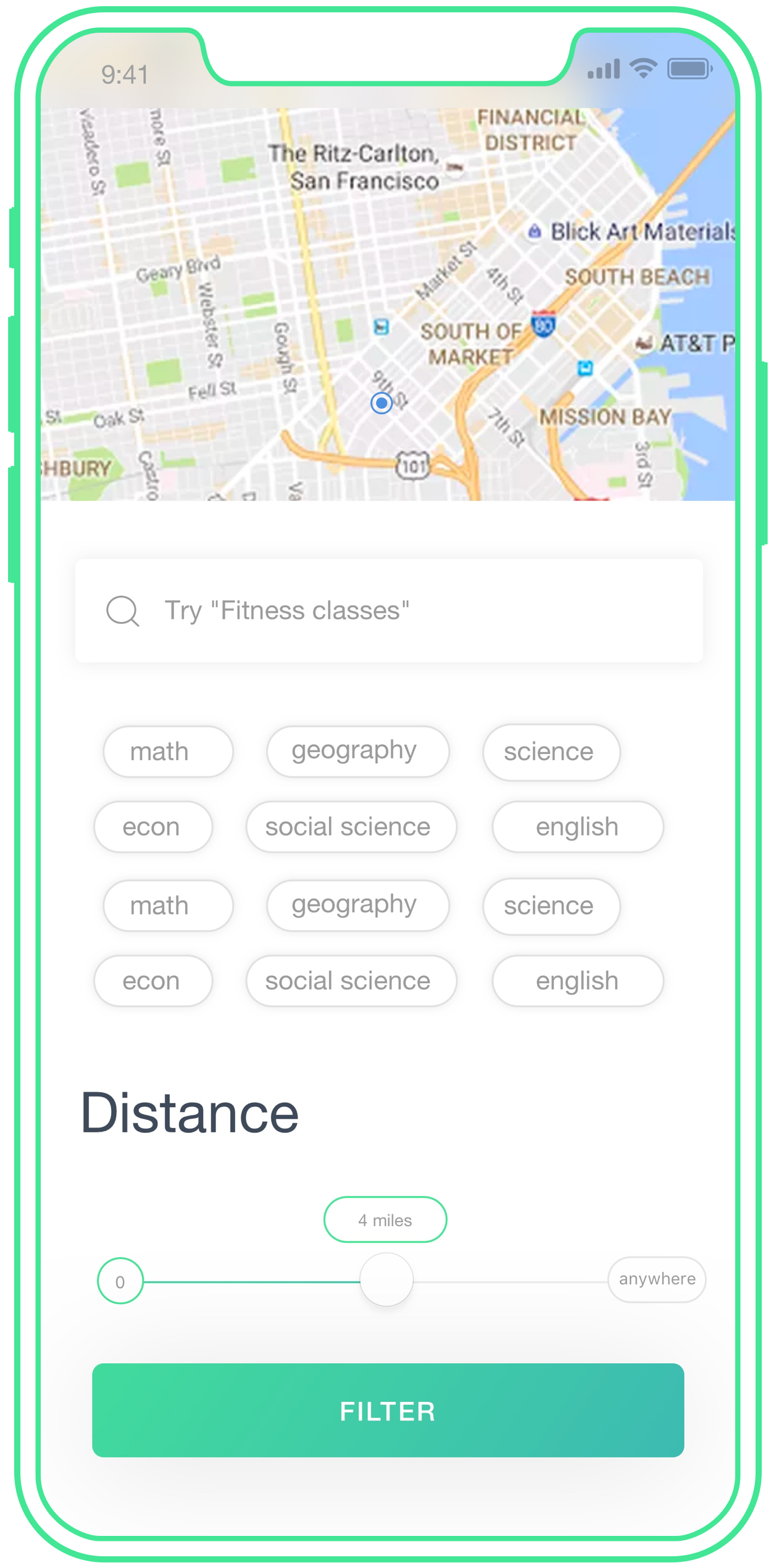 Social Impact
I picked this project to make an important impact on the audience that faces social isolation due to lack of an accessible community in a different country. This will help the local community grow by using the available resources which are underused in the target audience. This will give the users a meaningful goal and help them connect with like-minded individuals and build their personal network.
1. By using the teacher's perspective I could only develop the application for the user, due to time constraints I could not develop the process and screens for local institutions. I feel that is a huge gap in the design, by considering and developing the process for local institutions, the design would be more optimized and feasible from a technical standpoint.
2. This project does not consider cultural differences of the user, in the next iteration of this project I would include training modules so the teachers are comfortable conversing and teaching in English and they have the help and support needed to succeed.